Stroke Support Directory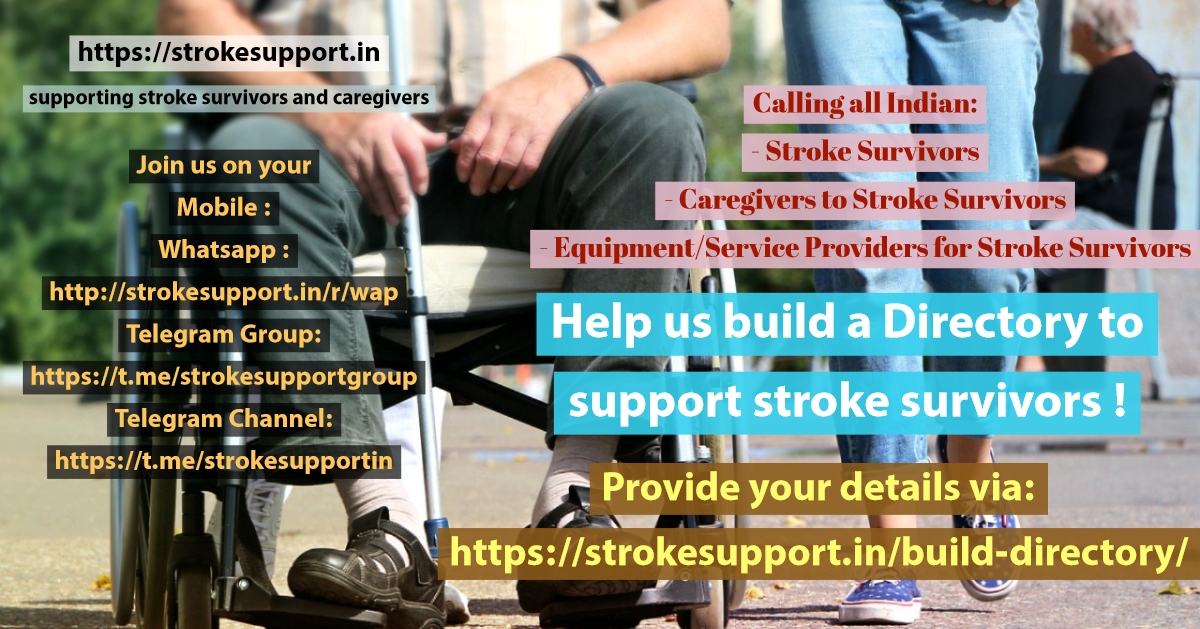 This is a Directory of Indian people and institutions connected in or interested in any aspect of Stroke such as Survivor, caregiver, equipment/service provider or any other. The basic idea is to increase contact amongst people with experience in various aspects of stroke for mutual support, networking, sharing of thoughts and ideas etc. To be featured herein, please use the form as provided here, or join the WhatsApp group and provide information therein.
Many thanks your interest ! As the number grows, I hope to shift to a more comprehensive Directory format.
NOTE : This directory is now merged with the WhatsApp Members Directory that you can find at :
https://strokesupport.in/members/
Please join the WhatsApp Group as per details herein/above to interact with members and be featured therein, thank you.
DISCLAIMER : Data is provided as provided by Submitters/members without any verification, responsibility and/or obligation of this Website. Please use own discretion in establishing contact and proceeding further with any of the Contacts provided therein. Thank you and be well !
Please also join in on your Mobile Device by using links as under, wherever convenient ( Telegram preferred):