Stroke causes 650 percent more deaths than HIV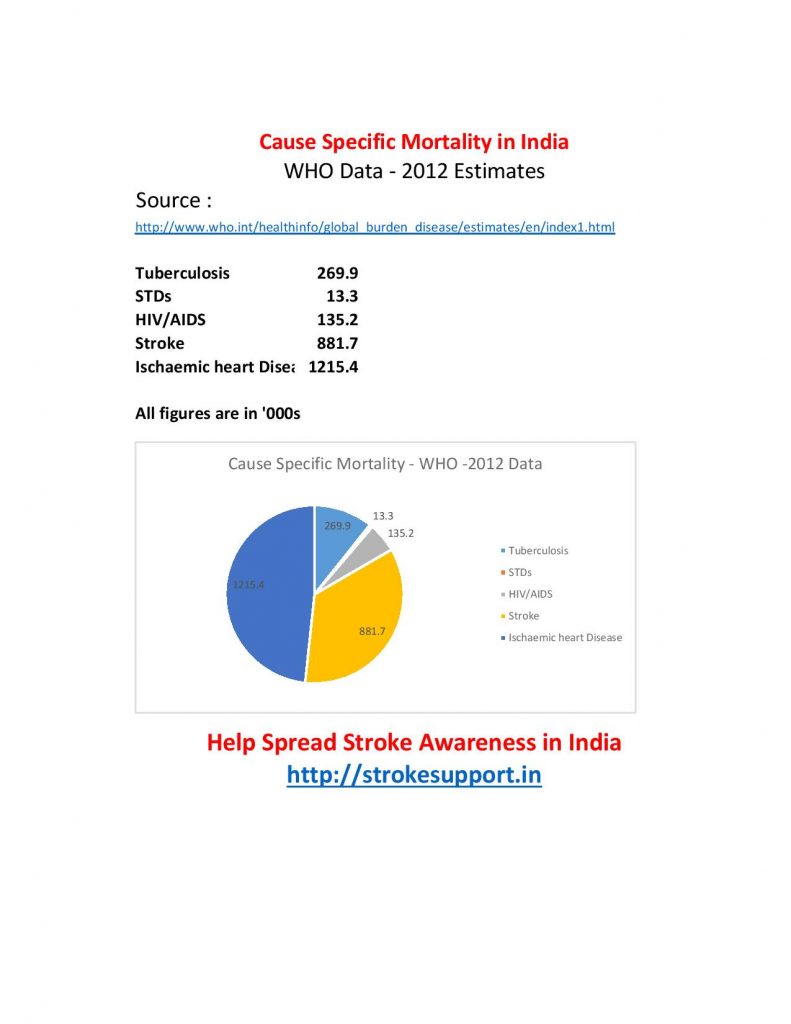 Per  WHO Data, Stroke in India causes 650% MORE deaths than HIV / Aids !
The snapshot here is self explanatory.
So, one is 6.5 times MORE likely to die of Stroke than of HIV/AIDS.
Yet, we see MUCH more publicity for HIV/AIDS than we do for a Killer 6.5 times MORE  fatal !
Source : http://www.who.int/healthinfo/global_burden_disease/estimates/en/index1.html
Join other Stroke Survivors, Caregivers and equipment/service providers for encouragement , knowledge sharing and most importantly – hope – via:
Whatsapp Group: https://strokesupport.in/r/wap
Telegram Group : https://t.me/strokesupportgroup
Telegram Channel : https://t.me/strokesupportin
Linkedin : https://www.linkedin.com/company/stroke-support
Facebook Page : https://www.facebook.com/strokesupportindia
Facebook HINDI Page : https://www.facebook.com/strokesupporthindi
Facebook Group : https://www.facebook.com/groups/strokesupportindia
Twitter : https://www/twitter.com/strokesupportin
Instagram : https://www.instagram.com/strokesupportindia
Pinterest : https://in.pinterest.com/strokesupportindia/
YouTube : https://www.youtube.com/c/StrokesupportInIndia