Each stroke is different- here is why !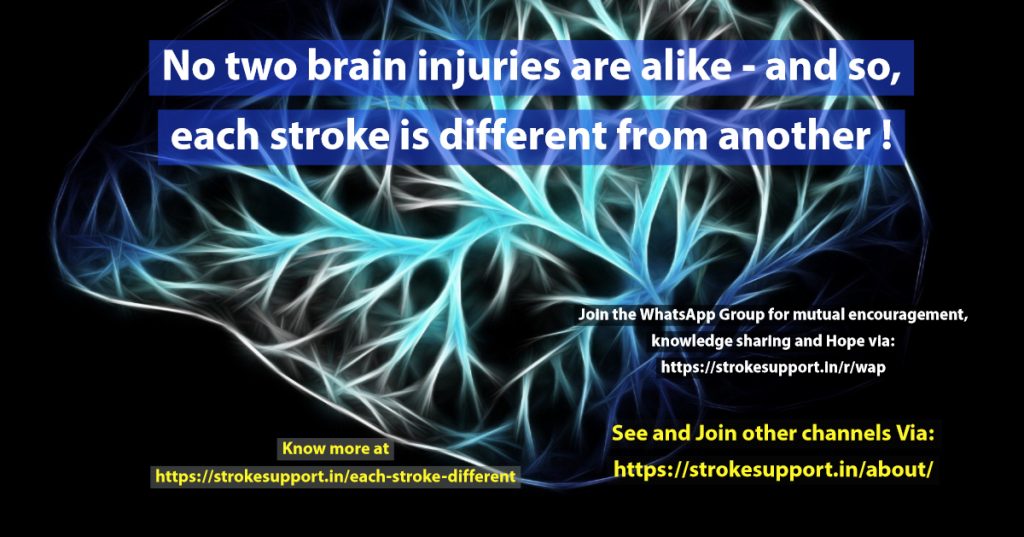 Stroke is caused due injury to brain for various reasons. However , human brain is the most complex organ with literally millions of cells and billions of connections amongst them. Depending upon which cells have been 'lost' to injury, there are different results in the form of loss/lessening of different faculties.
Herein a very broad representation of some of the brain regions so that one may appreciate what could happen if injury is caused to them. There are many more regions, each having in turn 'sub-regions'; and so forth.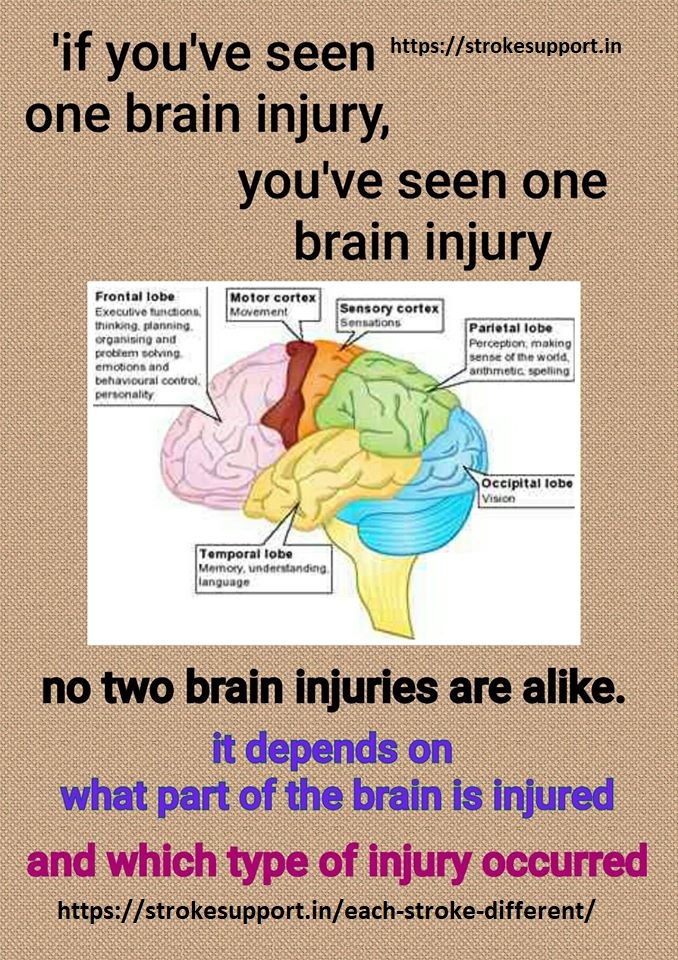 Which is what causes wide differences in different strokes. In addition, as stroke recovery happens, alternate 'pathway's may be formed in the brain to take over the functions of the lost brain cells. Again, this recovery varies from individual to individual.
I hope above is of some help to stroke survivors and caregivers alike in understanding why 'their' stroke is not the same as someone else's.
Join other Stroke Survivors, Caregivers and equipment/service providers for encouragement , knowledge sharing and most importantly – hope – via:
Whatsapp Group: https://strokesupport.in/r/wap
Telegram Group : https://t.me/strokesupportgroup
Telegram Channel : https://t.me/strokesupportin
Linkedin : https://www.linkedin.com/company/stroke-support
Facebook Page : https://www.facebook.com/strokesupportindia
Facebook Group : https://www.facebook.com/groups/strokesupportindia
Twitter : https://www/twitter.com/strokesupportin
Instagram : https://www.instagram.com/strokesupportindia
YouTube : https://www.youtube.com/c/StrokesupportInIndia