Aphasia and the Teaching of Talking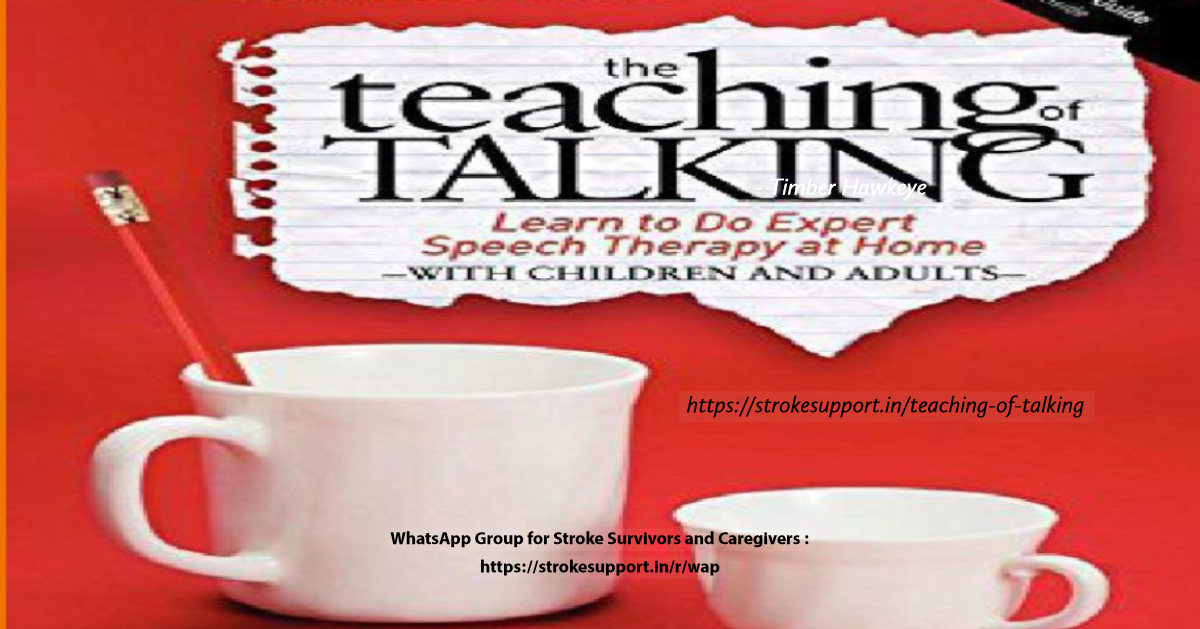 Mark Ittleman, speech pathologist, conducts a seminar in Houston Texas to demonstrate the Teaching of Talking Method. Ittleman has published a revolutionary approach to speech therapy with those who have aphasia and voice difficulties. His book is entitled The Teaching of Talking: Learn to do expert speech therapy at home with children and adults. This Introduction to the Teaching of Talking Method showcases Mark Ittleman, as he relates and stimulates speech and language. He is focused and engaging and shows that speech therapy can be done anywhere without a lot of papers, notebooks, or impersonal computers. What is important is the stimulation of an interchange of speaking around a person's interests and passions.
Website : http://www.teachingoftalking.com/
and you can get a copy of Teaching of Talking there.
In this video, Moshe Mark discusses why the word can't is very limiting and prevents progress in speech and language therapy. Most caregivers and those with aphasia want to speak again and want to find the BEST WAY they can help their loved one talk or speak better. The problem has always been product knowledge and the lack of understanding exactly what to do to help a loved one talk at home. Many friends are willing to tell them what to do, however, NO 2 APHASIAS OR MOTOR SPEECH DIFFICULTIES ARE ALIKE, and therefore require expert diagnosis by an experienced therapist who can line out the goals and knows what to do in a logical, easy sequence. Listen and learn in this very informative video.
Website: http://www.teachingoftalking.com
Moshe Mark Ittleman is a speech language pathologist from the United States who has been practicing aphasia therapy for over 45 years and has written a book that was designed to teach caregivers how to help their loved ones talk. He spends much of his time training Caregivers and those with the aphasia how to speak with very simple, conversational methods. He can be presently found on our WhatsApp Group as well.
Please support petition to increase Stroke Awareness in India.
Find it at :
http://chng.it/pfNcg7nc
CALLING All Stroke Survivors, Caregivers, Physiotherapists, Doctors and any else interested – Join free, non-commercial Global WhatsApp Group for knowledge sharing, support and encouragement via:
https://strokesupport.in/r/wap
Join other Stroke Survivors, Caregivers and equipment/service providers for encouragement , knowledge sharing and most importantly – hope – via:
Whatsapp Group: https://strokesupport.in/r/wap
Telegram Group : https://t.me/strokesupportgroup
Telegram Channel : https://t.me/strokesupportin
Linkedin : https://www.linkedin.com/company/stroke-support
Facebook Page : https://www.facebook.com/strokesupportindia
Facebook Group : https://www.facebook.com/groups/strokesupportindia
Twitter : https://www/twitter.com/strokesupportin
Instagram : https://www.instagram.com/strokesupportindia
Pinterest : https://in.pinterest.com/strokesupportindia/
YouTube : https://www.youtube.com/c/StrokesupportInIndia